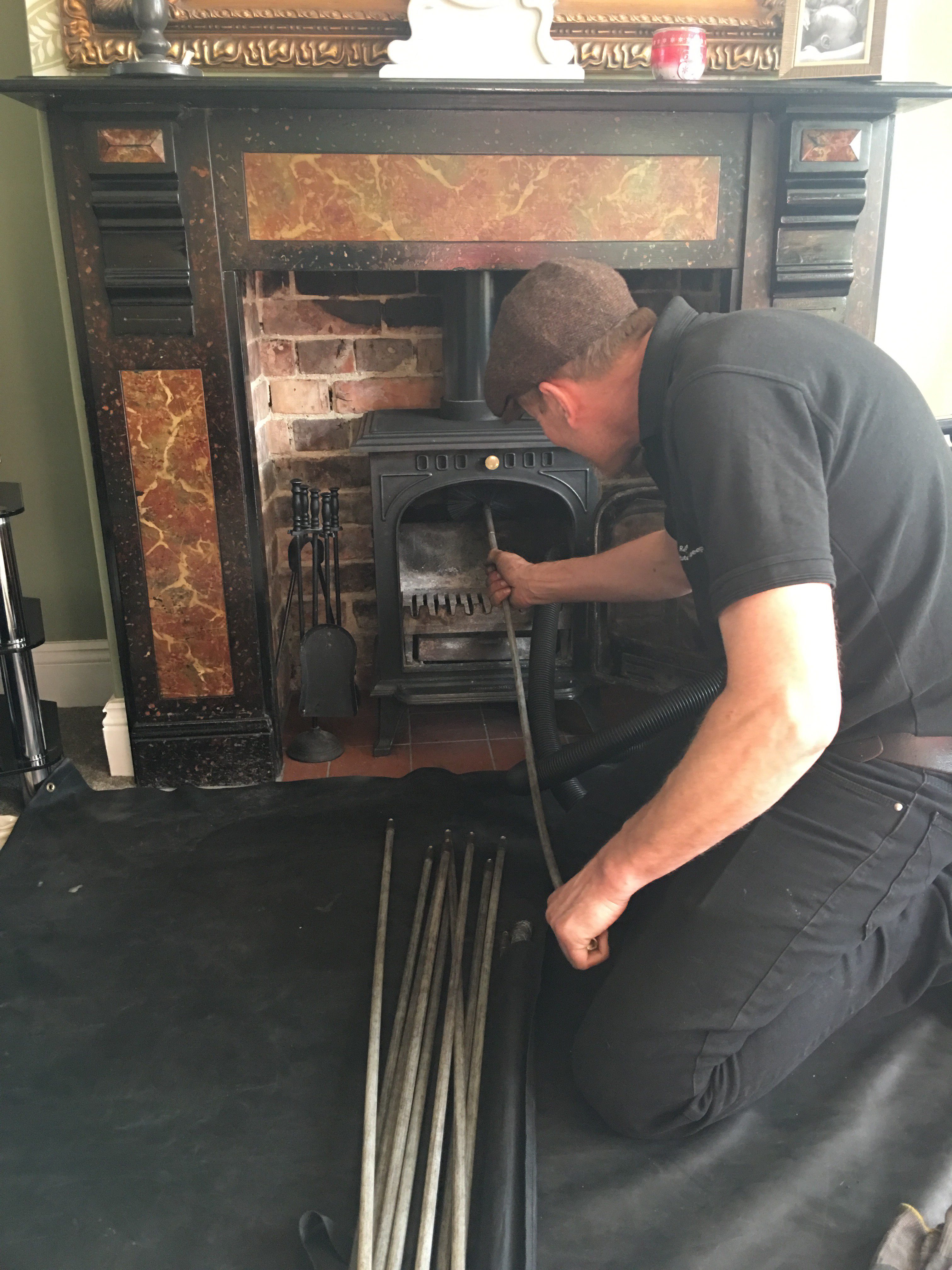 Chimneys and flues swept and vacuumed.
Any type of fire, from wood or coal to gas or oil, cleaned.
Any appliance swept, including agas, rayburns, stoves and oil boilers.
CCTV inspection of chimney, flue or liner
Maintenance on stoves and wood burners, including rope and fire brick renewal.
Supply and fitting of carbon monoxide detectors.
Full smoke tests.
A full inspection and issuing of certificate for your house insurance purposes
Please enquire for any other services!